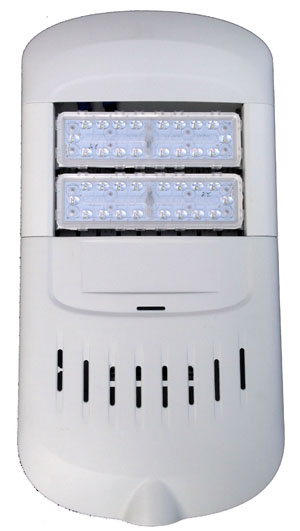 Laser Guidance augments its OEM line of RoadStar® and AreaStar® lights with these branded Constellation Series high quality LED street and area lighting products. These lights provide the maintenance-free efficiency of LEDs in robust designs capable of withstanding the harshest conditions of heat, cold, and humidity. The contemperary styling of these lampheads incorporate the latest LED design concepts in materials, layout, and electronics. LEDs are arranged into individual modular LED 'briquettes' to aid in cooling, critical to LED 50,000 hour lifespan. Electrical load is distributed evenly via individual circuits, ensuring the entire system won't go down with the failure of any one LED or connection within it.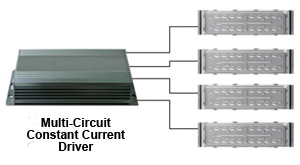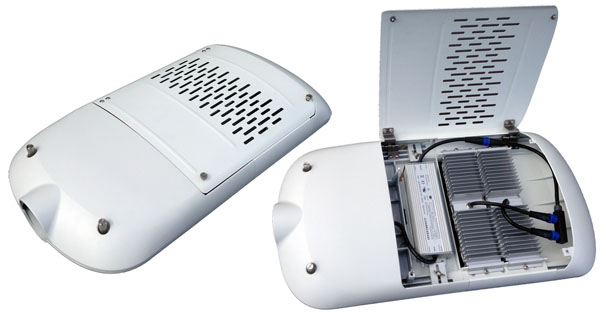 Models: CONSTELLATION 80 / 120 /160 (120 shown above)
A range of output options available to match your specific requirements. Laser Guidance inspection program ensures consistent production quality backed by our full replacement warrany against defects.